CNCI  SYDNEY
 

4 Nambucca St., Ruse 2560
or via FBLive: CNCI Sydney
Sunday Worship Service starts at 10:30am 
JOIN OUR WEEKLY ACTIVITIES:
PRAYER MEETING
Tuesdays, 8:30pm at Gidley St.,
St. Mary's
Contact Bro. Frank for details: 0468 993 110
DISCIPLESHIP TRAINING
Tuesdays, 7:30pm via Zoom Online
Contact Ptr, Jhun for details: 0452 665 885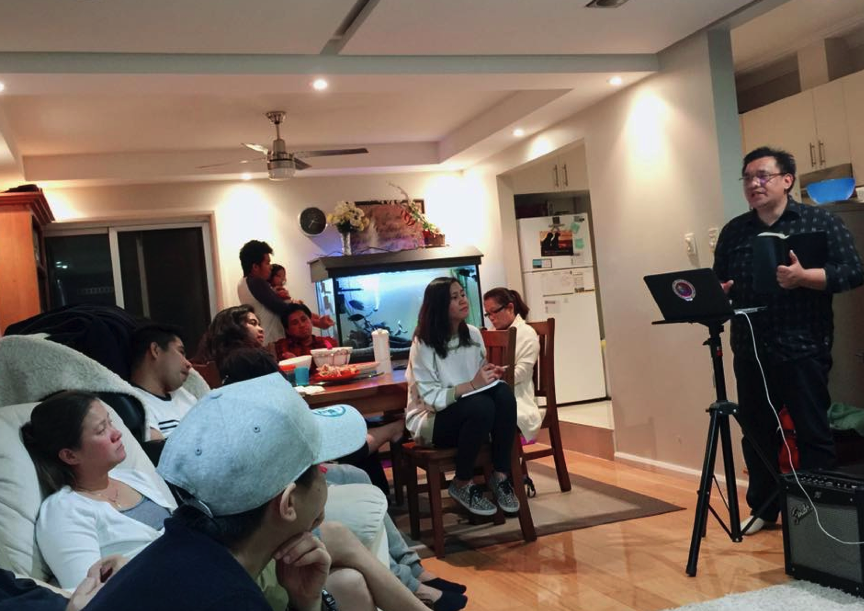 BIBLE STUDIES
Saturdays
, 7:30pm at Lidcombe and Campsie
Contact Sis. Berlie for details: 0416 735 675
YOUTH AND YOUNG ADULTS MINISTRY UPDATES

"Don't let anyone look down on you because you are young, but set an example for the believers in speech, in conduct, in love, in faith and in purity. " – 1 Tim 4:12
JOIN OUR YOUTH AND YOUNG PROFESSIONALS BIBLE STUDIES.
Mondays, 7:30pm at Sutherland Shire
Contact Bro. Rob for details: 0459 154 093
       CNCI Sydney adheres to the NSW government's  restriction in line with Worship places and gatherings.
     Bible Studies and Prayer meetings are administered via Zoom,
Worship service is broadcasted live via FBLive, every Sunday, 10:30am,
We request everyone to please like and follow us on Facebook: CNCI SYDNEY, to receive updates and real-time announcements
We pray for everyone's safety and protection in this time of pandemic. 
CNCI SYDNEY WOMEN'S FELLOWSHIP
 She opens her mouth with wisdom, and the teaching of kindness is on her tongue.
Our CNCI Sydney Women's Fellowship gathers every first Sunday of the Month for fellowship, exhortation, prayers, and other women-focused Christian activities. Please contact Sis Carmie for details.
For God so loved the world, that he gave his only begotten Son, that whosoever believeth in him should not perish, but have everlasting life.
– John 3:16
Christ New Creation International NSW
Facebook Page: CNCI Sydney
Pastor Jhun Sano  caseksjr@gmail.com                                                                                                                                                                                    Mobile 0452 665 885
Admin: Sis. Joyce Remiendo  marjremiendo@yahoo.com.au                                                                                                                                                  Mobile: 0402 621 230
Get In Touch
Whether you have questions, need prayer or just want to reach out to us, we are here for you.
You can call our office, send an email or simply use this form.
We would love to hear from you. God bless you.